Give your event an extra special touch with upgraded china and linen service. We offer options to fit a variety of budgets and are here to help you make the right selection.
Contact us to learn more about color and pricing options or to place your order. All buffets include linen table covers and skirts for buffet tables.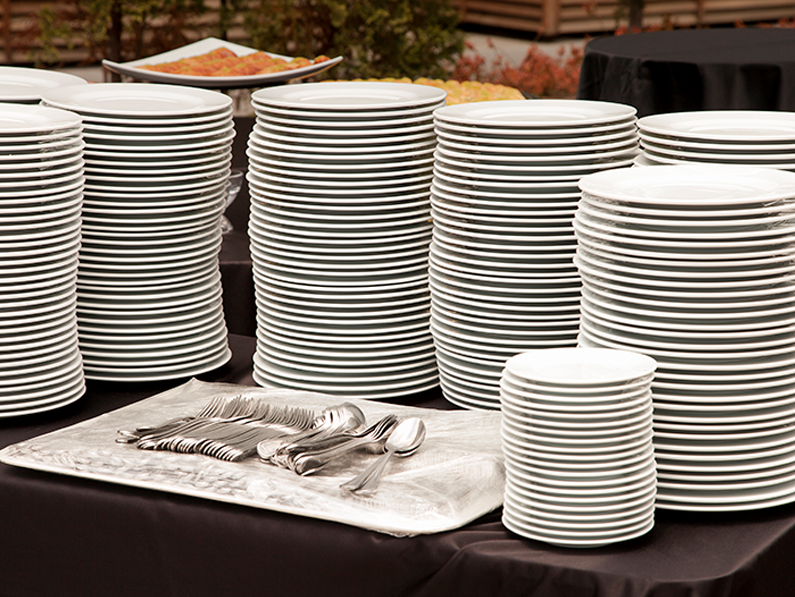 Linen Tablecloths & Napkins
Take your event to the next level with crisp, clean linen tablecloths and napkins. We offer a wide variety of colors that complement almost any décor. Linen rental prices vary by color, size and quality and orders must be placed a minimum of three weeks prior to the event.
We can provide:
Tablecloths in any size
Dinner napkins
Table skirting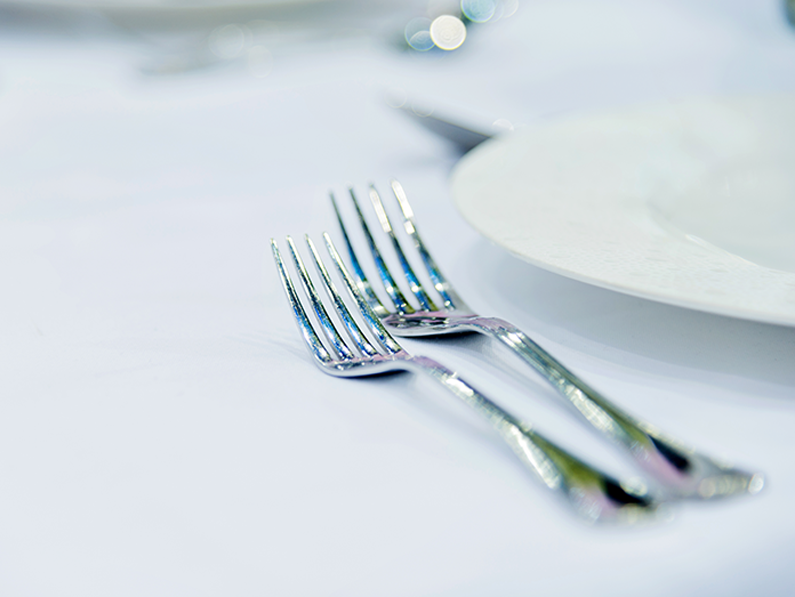 China Service
Add a special touch of elegance to your day by upgrading to full china service. China service includes clearing of guest place settings following the meal.
Dinner plates: $1.50 each
Salad plates, B&B plates, dessert plates, cup & saucer: $0.85 each
Three-piece silverware setting: $1.00 per setting
Additional glassware: $0.60 each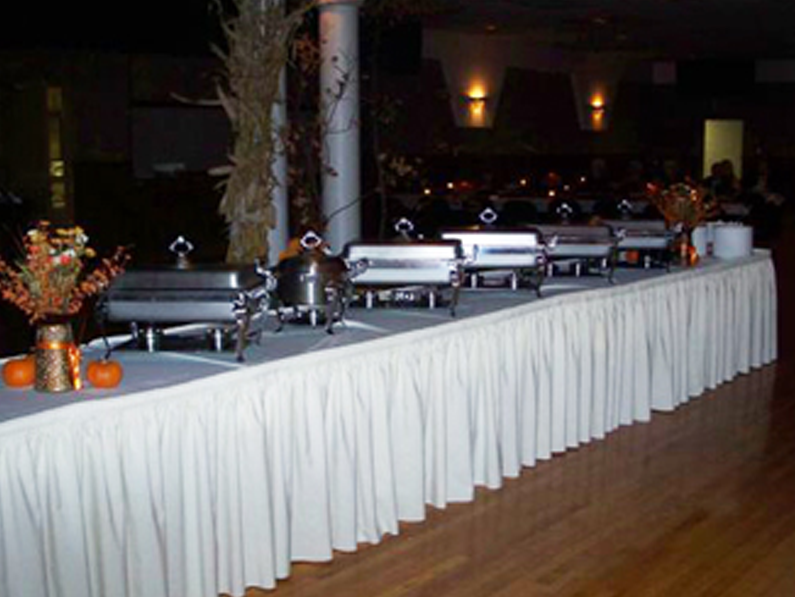 Tableware Upgrades
For a special look that's a more affordable option to full china service, consider upgrading your disposable tableware.
Clear plastic plates: $1.00 each
Clear salad plates, B&B plates, dessert plates, cup & saucer: $0.65 each
Clear flatware: $0.25 per setting
For an extra touch, consider plastic ware with silver or gold details.
White plates with silver detail or ivory plates with gold detail: $1.25 each
Salad plates, B&B plates, dessert plates, cup & saucer with details: $0.75 each
Flatware: $0.50 per setting